The Crow & Fairie shop come about from my husband creating a shield after watching Youtube. He loves DIY projects and working with wood so the day he saw a gentleman making a shield he was inspired. 
Granted I'd been nagging him about all the wood in the shed seriously how much wood or scrapes does one man need? So needless to say I was quite happy when he pulled it out to use it.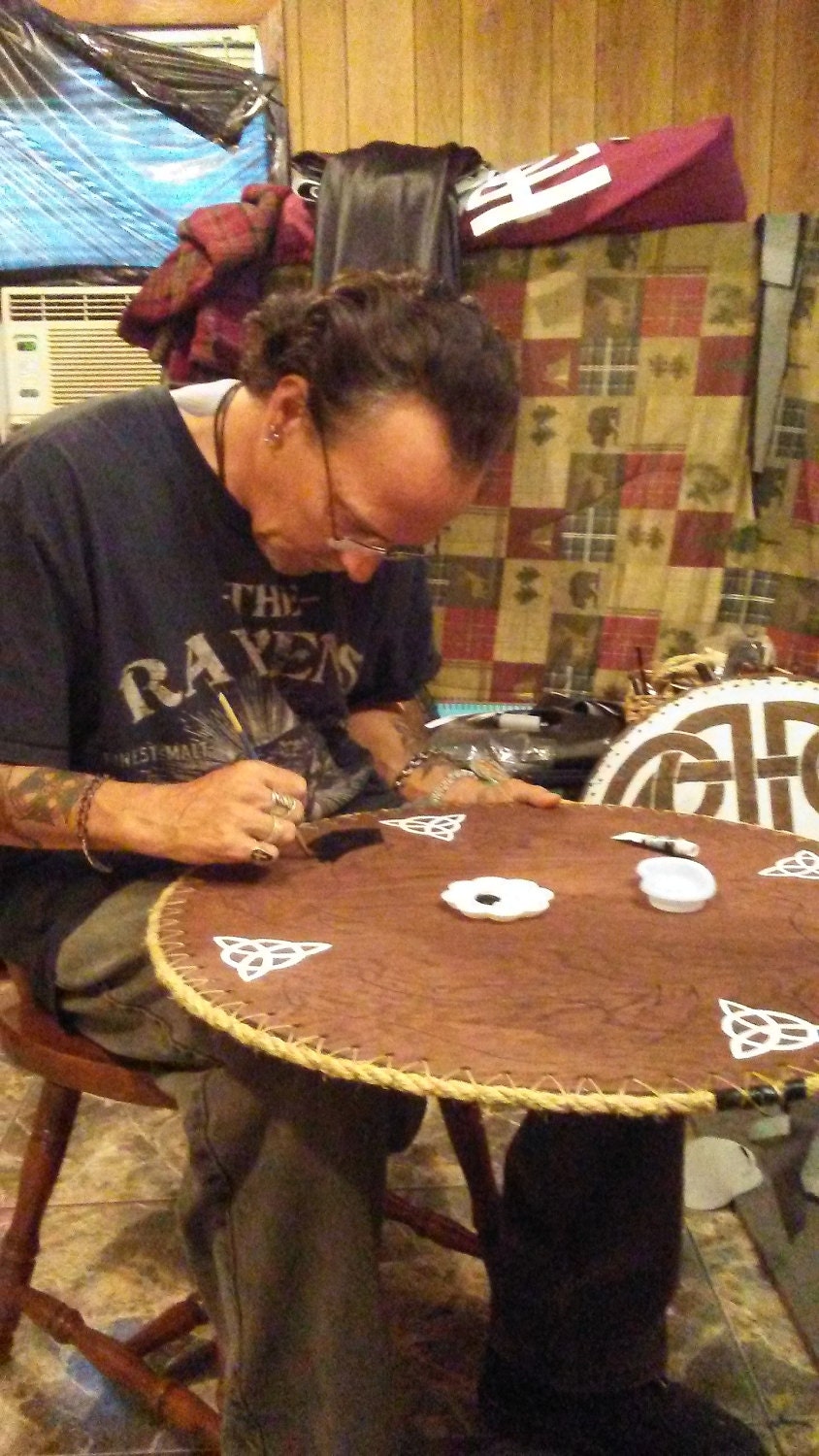 As I posted pictures of the shield on Facebook people asked if he was going to sell it. At that point, he wasn't interested in the sale of his beautiful Crow Shield but said if anyone was interested he would make another.  A couple of friends were interested in them for the local Renaissance Festival saying if he had a some they be interested in purchasing.
Well, he made another then another before long I walked into my workout room to about 6 to 8 shields. Ok, now we don't have an army so what to do with all these shields, on the one hand, I am quite happy to have room for the lawn mower in the shed, but now we have a bunch of shields. 
My cousin Sherry has an Etsy shop, so after reading a bit, we figure why not, after all for years of talking about starting a business.  Etsy gives us the chance to do just that so we joined up. 
Now Ty is working on his shields what about me? Working at a company for thirteen years never imagined would leave then my mother's health took a turn for worst, so she needed someone at the house.  It helped both of us out giving me time to write working toward becoming a romance writer and mom able to stay in her home. 
As I posted about Ty's shields, a friend asked about my faeries at one time I had been making for little gifts at Christmas asking if Ty made shields would I be making faeries again.  She has a couple and suggested they would make a great item to sell.
Back to the shed to look at my craft stuff.  Now Ty sits making shields; I do faeries, and my mother tries to steal them all. And this is how it all started.