Etsy has made my life a snap! It's even helped with creating a unique domain with a few simple clicks, now there is a website. The basics are finally done, and it's time to get the word out about what we do.
Fall has set in, the weather is beautiful! For months we've planned for a weekend of camping at the local Renaissance Fair in Hammond.  Ty is relaxed as I run about cooking meals for my mother, taping notes to cabinets and organizing her medicines into little Ziploc bags for Caregivers.
With kisses on the dog's noses and hugs to mom, we leave for a weekend. In the back seat of the SUV are eight shields in case anyone is interested. We have no booth so we can't sell, but we can hand cards out and perhaps speak to people about what it takes to become a vendor next year. 
We arrive to find out that our site makes us official tree huggers. Don't get me wrong I love trees; however, a pine tree almost in our tent isn't what we had planned when booking two camping sites. The website said the tent sites were 12x12, our teepee tent is 16x16 so, of course, got two spots the tree was in the second area. Well, at least the tent has the smell of pine… so not bad. Now the temperature begins to drop.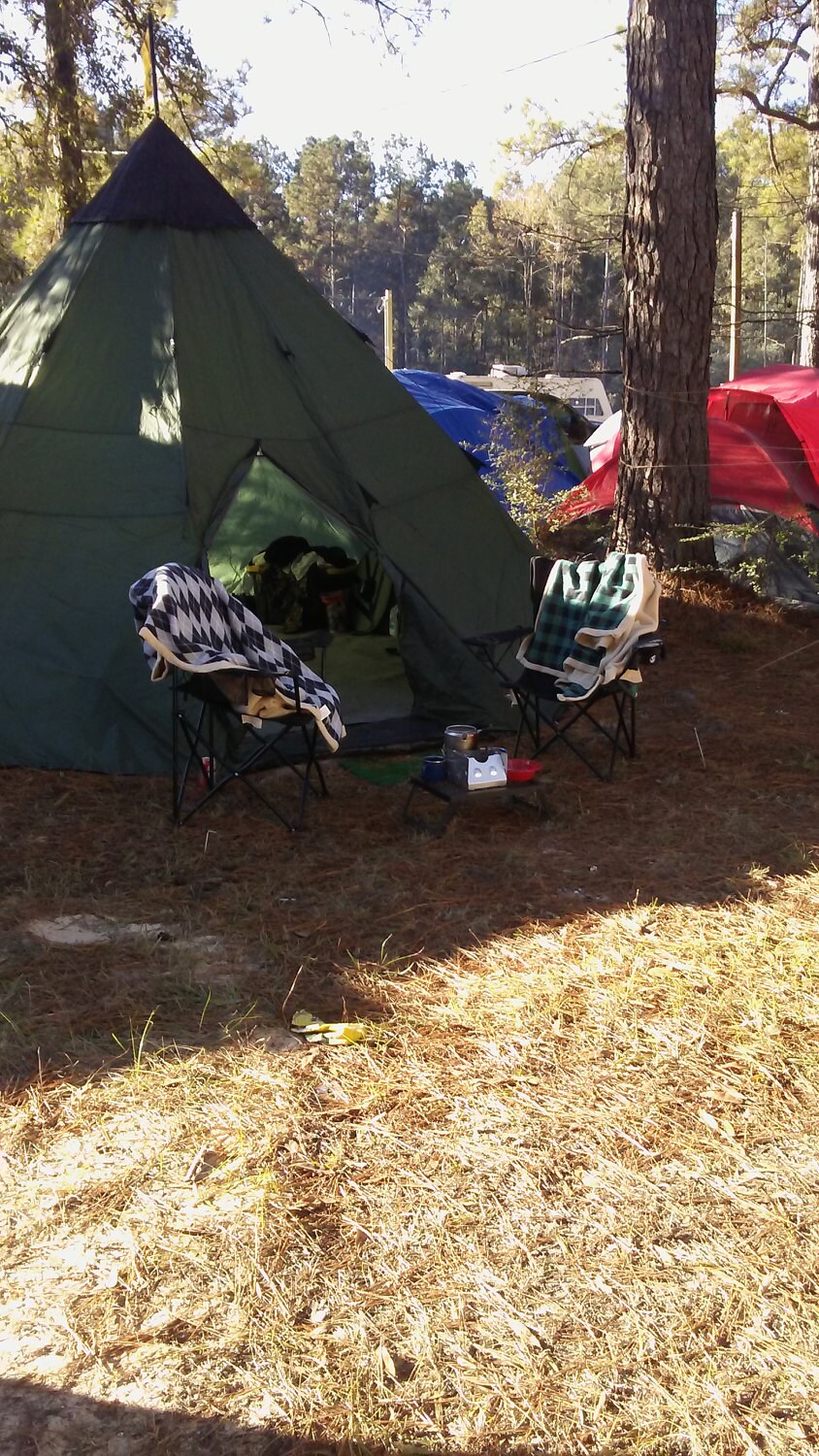 The forecast said it was to dip into the low 30's which we had camped in before, so the car had been loaded with sleeping bags, a huge comforter, four fleece blankets, two fuzzy throws, and pillows.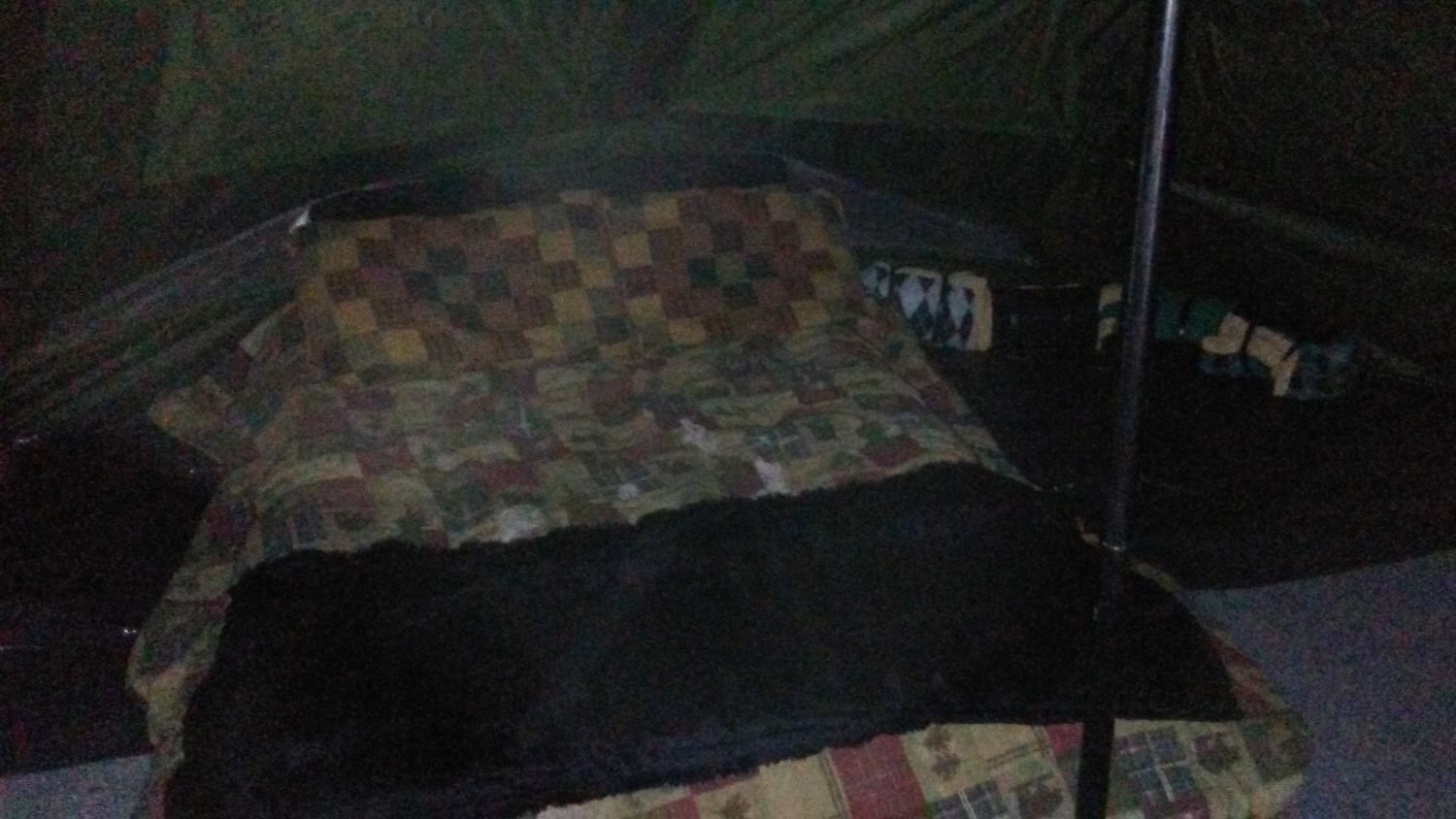 As the next day approaches,  we pop our heads out of our nest of blankets groaning in severe need of coffee before venturing over to the fair. Ty looks handsome in his Renaissance gear, wearing a shield across his back gaining him a fair amount of attention. A few vendors ask about it and Ty enjoys talking with them, handing out several business cards. As we walk about, Ty realizes a problem with design in the shields. The wood screws, they could come loose something he'd hoped wouldn't happen, a simple fix but it meant two screws would be put in the face of the flat shields. Ty loved the clean look with no screws visible. Now, when we return home, he would have to change this out.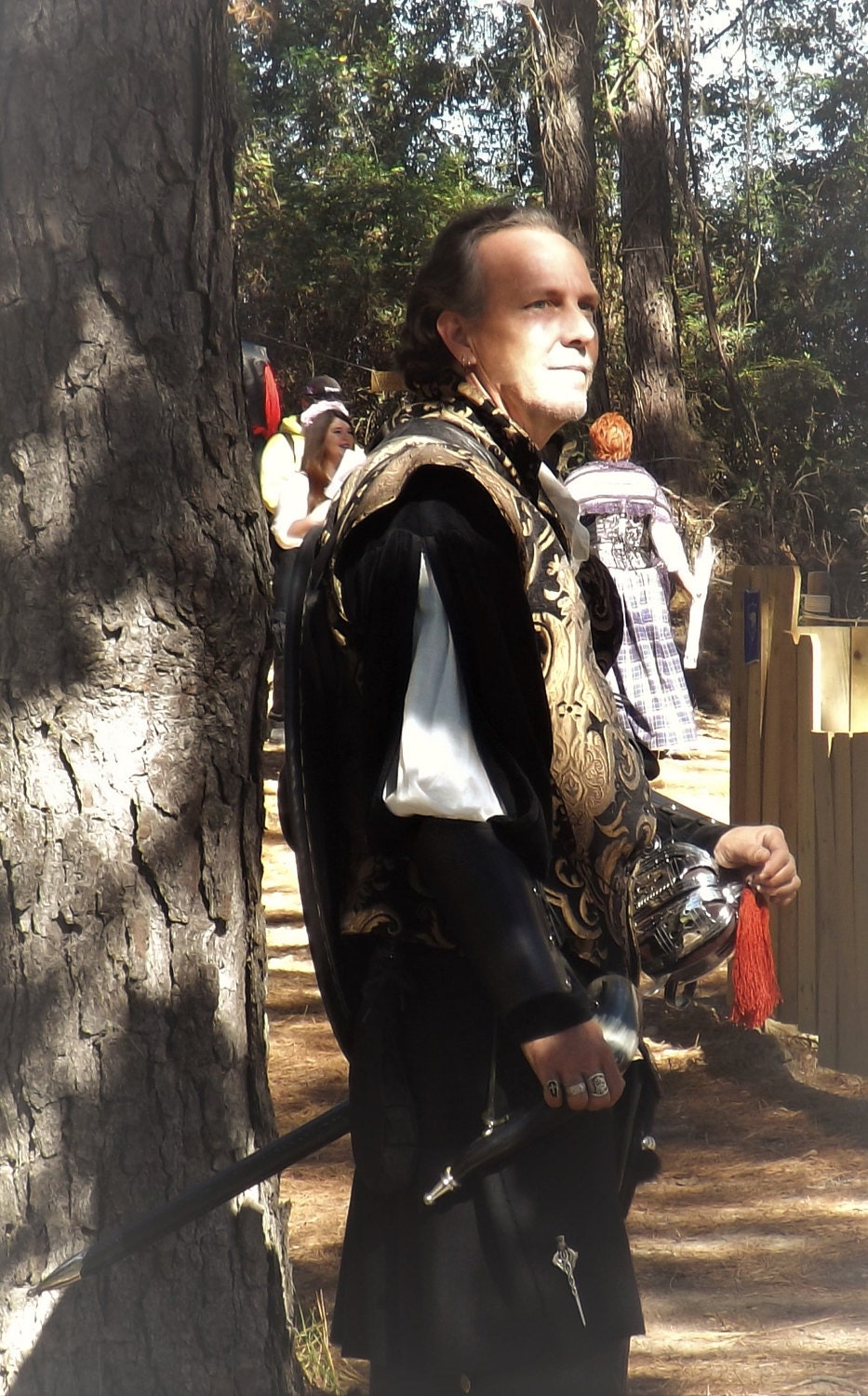 One vendor recognizes Ty from years ago. Jennifer runs a leather booth, a  talented woman, as they talk she sees Ty's Crow with Celtic knot shield.  They strike a deal where Jennifer is willing to take shields to sell. As they work the specifics out, I return to the tent to get three boss shields. Jennifer adds our merchandise to her display, and we continue to roam the fair. 
Taking a seat to watch Jousting before catching the last performance of bellydancers by the lake, the fairgrounds are full of people enjoying the pleasant sunshine till the sun dips then temperatures began to drop again. By the time we go back to Jennifer's booth, we notice no shields on display.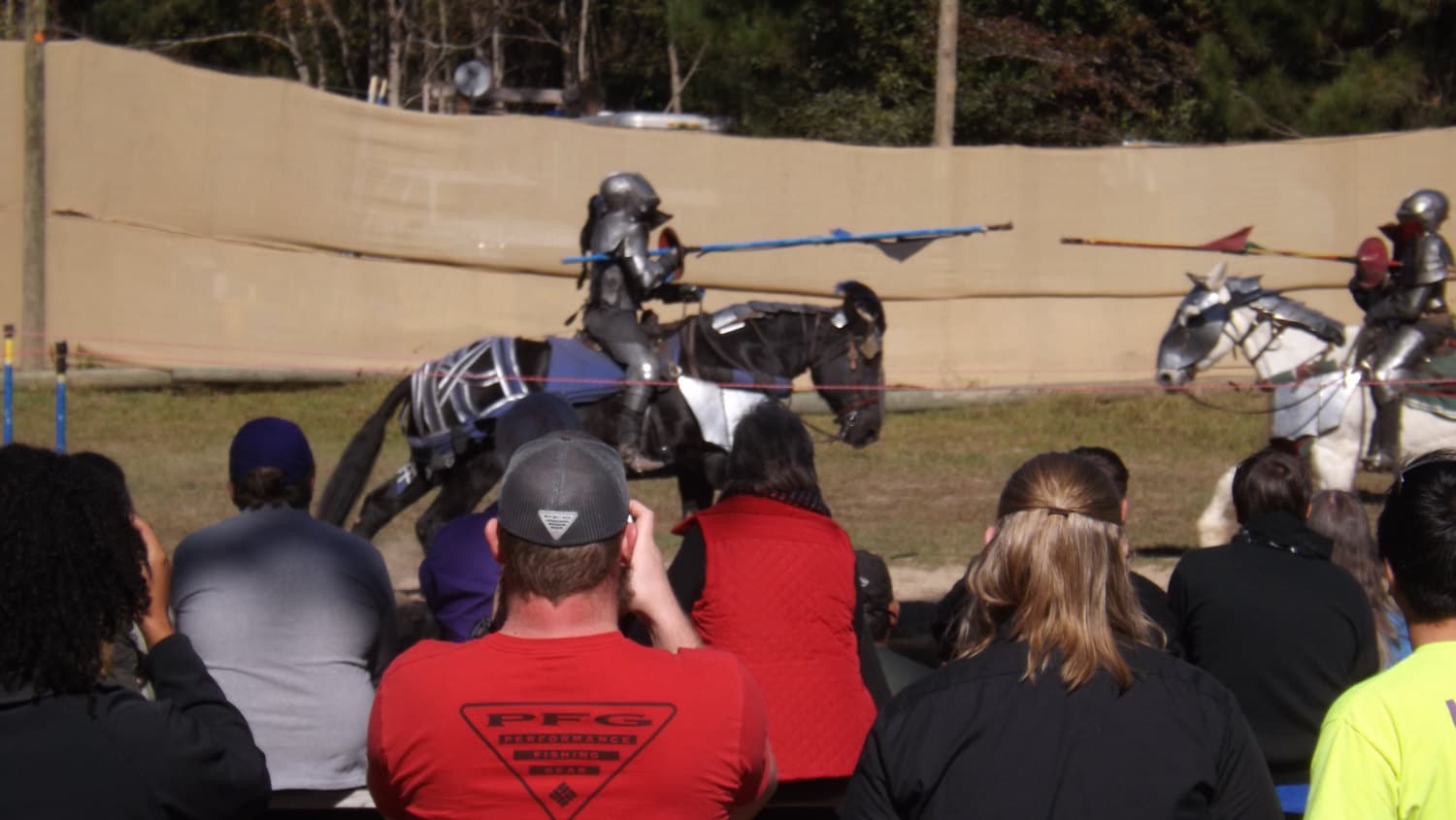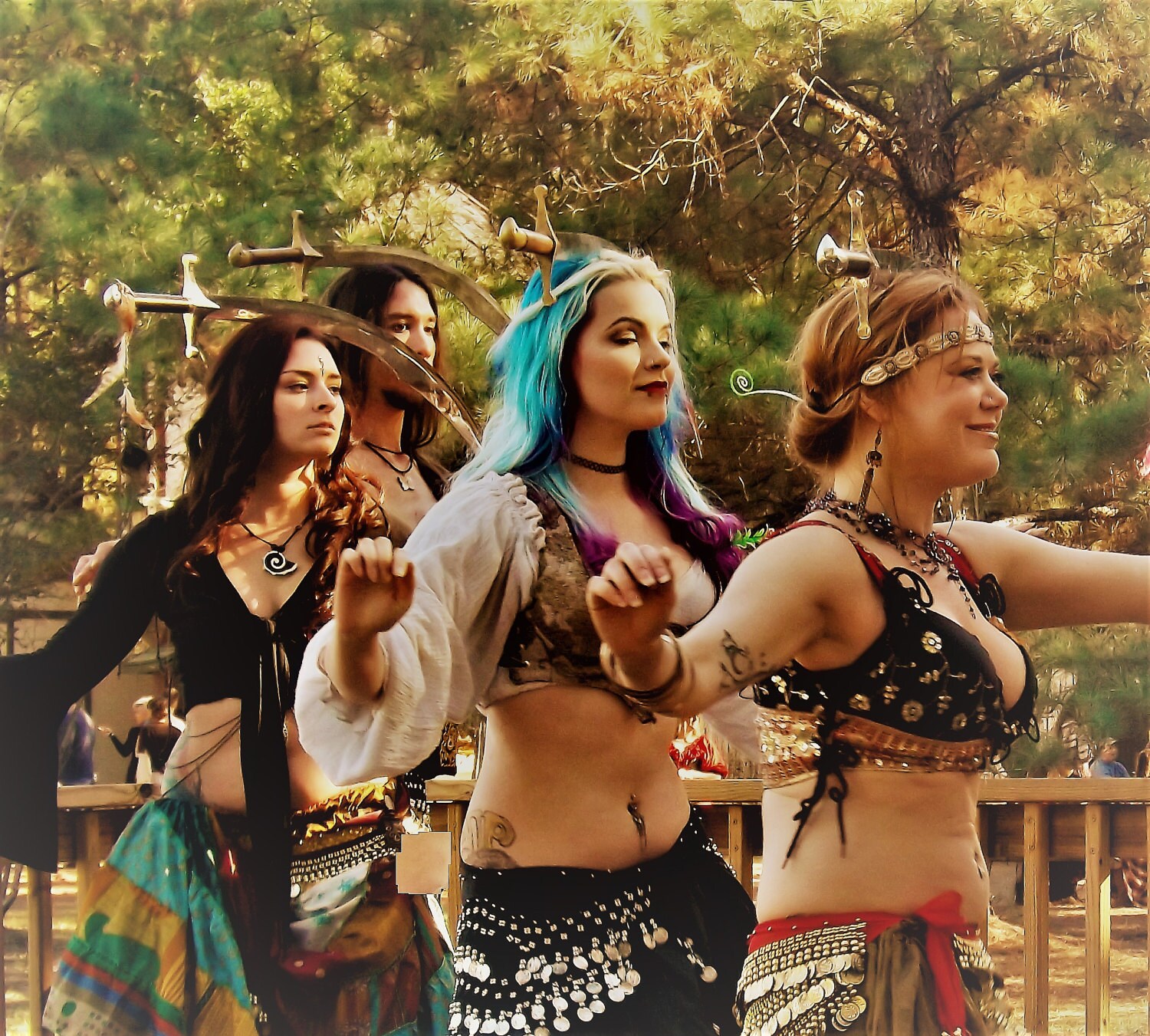 "What can you bring me next weekend? They sold out I need more." We are shocked even with Jennifer marking them up to make commission they sold. Ty tells her he will have the five shields ready by the following weekend. Since it's a simple hardware issue he'll have them ready, he didn't really expect them to sell that quick. 
Once we've returned home, we shoot over to Home Depot for more wood and hardware for Ty to make his second group of shields. By the end of Thanksgiving weekend, we'll see if the five have sold out.