The Crow & Fairie shop was a workout room, storeroom now it has become a workshop with a treadmill. 
As you see in many pictures Ty and I, work in a little room with workout gear yet as we work the room is quickly filling with craft supplies.  
 I'm overwhelmed by yarn, so I steal baskets from my mother's laundry room to store them. Floss gets a Tupperware container which quickly starts overflowing, and large ziplock bags hold over growing flowers. 
So I do what any sensible person would do Google storage ideas. Let me tell you if a had a budget our room would be fantastic in a snap, but since we are just getting off the ground, I've started with simple fixes.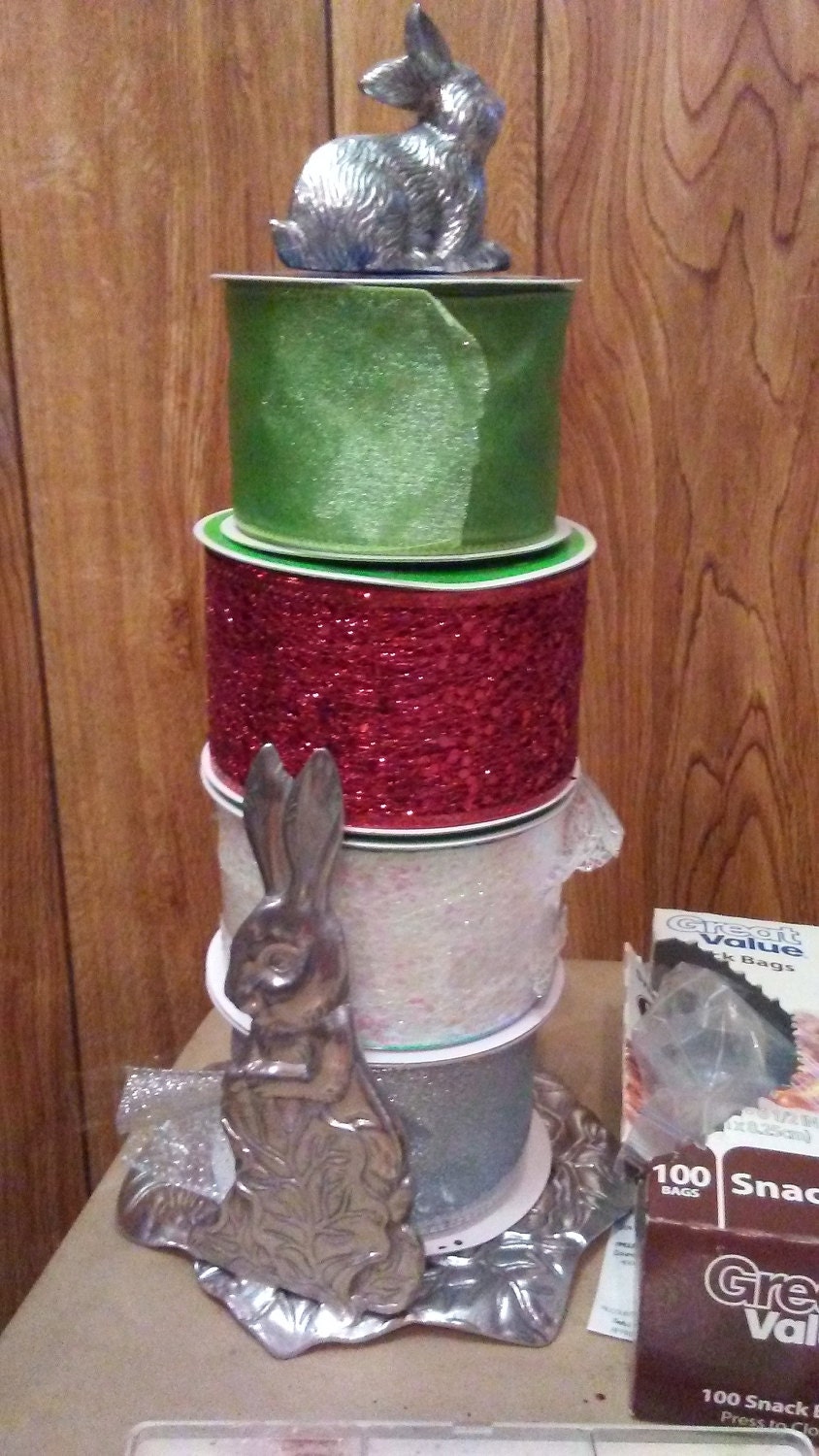 When we got married had a beautiful gift of a pewter paper towel holder. Now it holds colorful ribbon which makes it look rather nice since I had more ribbon than paper towel holders Googled once more noticing someone used multiple level hangers it works.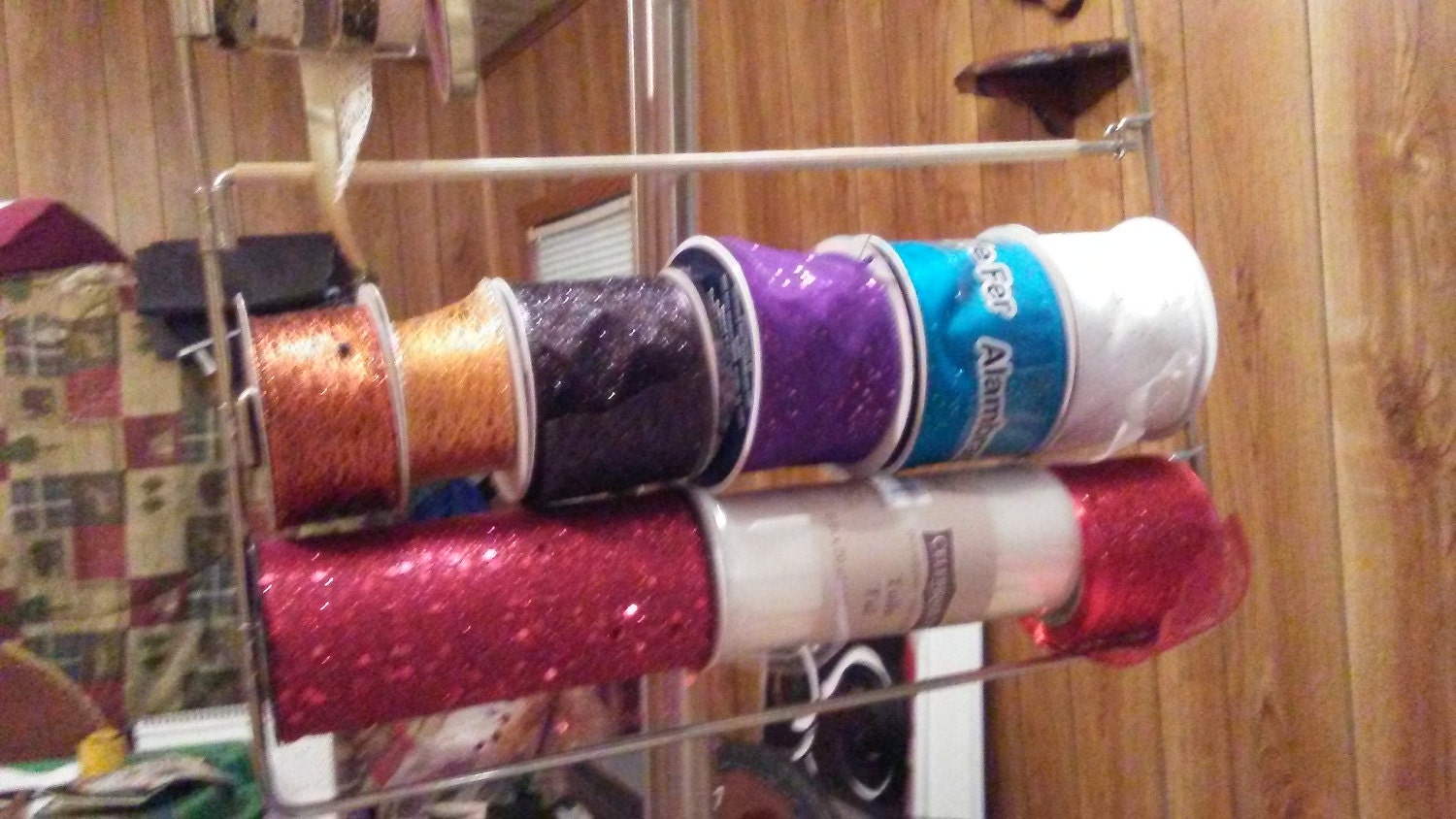 Buzzing through the craft store buying yet more floss, I check out storage for them. They have folders that would work yet bit pricey at the moment, of course, could use my coupons but holding on to those to replace mothers baskets. So I settle smaller storage box with little cards and crank to wrap the floss about perfect for now.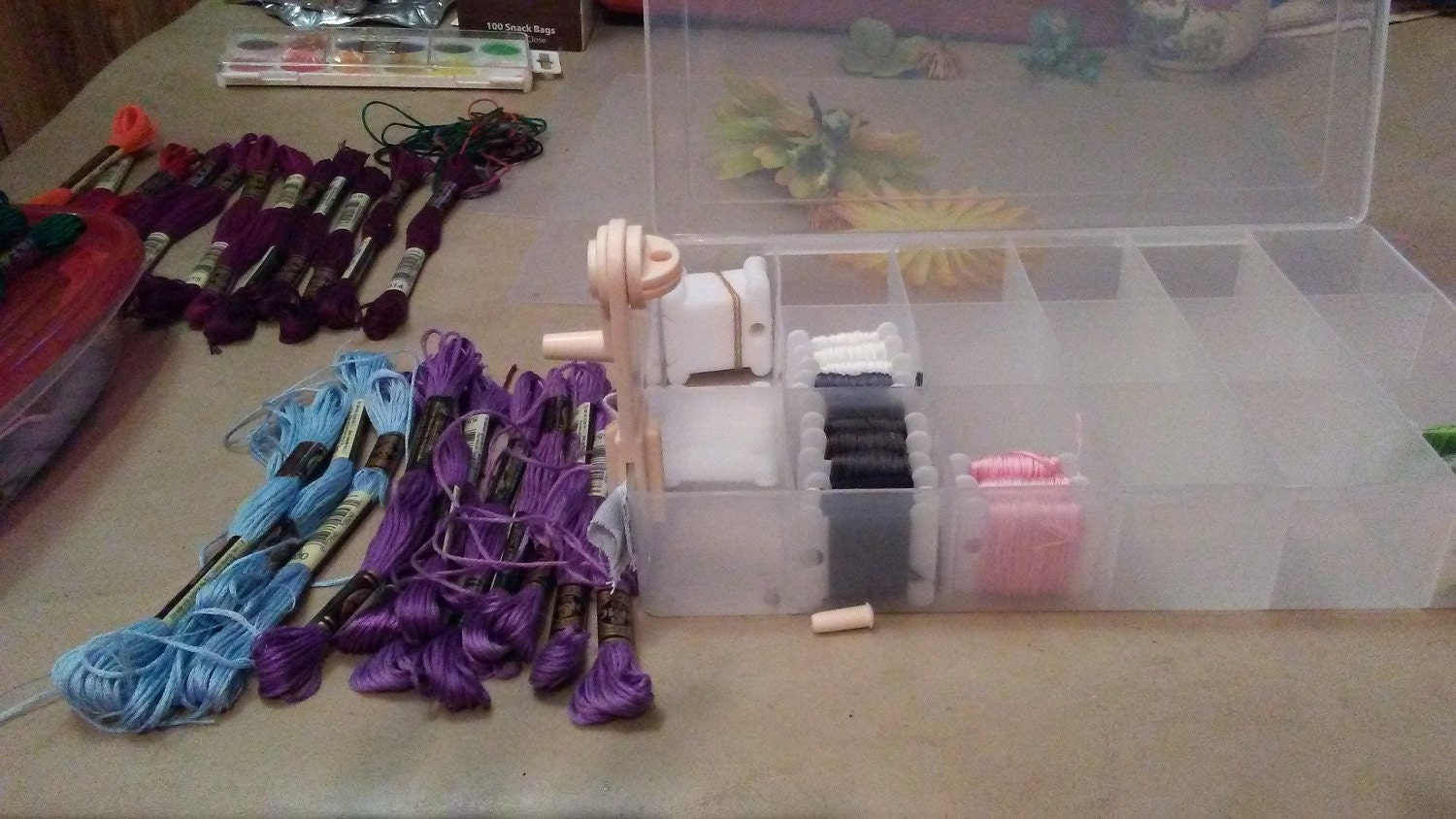 Another storage idea posted on Pinterest was this shoe storage at a cost of $5.95 for perfect way to organize yarn and flower petals. This is light weight attaching to the wall with adhasive hangers no damage to the walls making it easy for you to move as your needs change.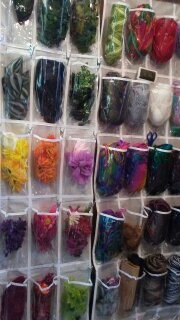 The next challenge is to give Ty an organized workspace in the shop. When this area is complete, we will share our pictures and update.